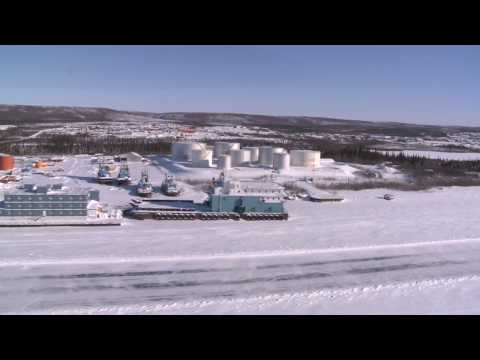 As the proud owner of a Smart car, I simply had to post this. Mercedes gave Wired a couple of Smart ForTwo's to take up to Inuvik, Canada to test drive the same routes used by ice truckers carrying wood down to Dawson City, Yukon.
Considering these cars were originally meant for the gentle streets of continental Europe, they handle the challenge admirably.
The Smart cars started even without engine block heaters in 40 below temperatures, no mean feat. At 70 horsepower, the cars struggled to keep up with the pace, but managed that task too.
I love my Smart car, and it's great to know that if I ever wanted to ride alongside the ice truckers in the Arctic, it's not outside the realm of possibility.
Source: Wired