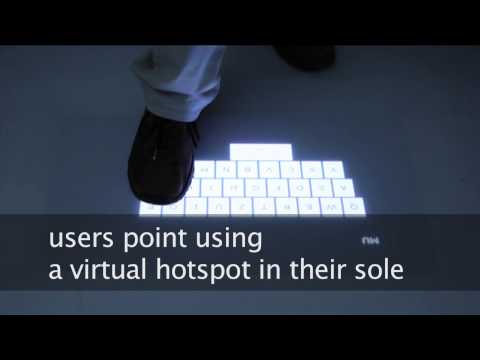 What happens when you take your ordinary floor and turn it into a jumbo-sized multi-touch trackpad? Awesome happens.
A few students at Hasso Plattner Institute have come up something that could have significant impacts in the future with regards to how we interact with applications and games. And they call it
Another cool feature is that a user can identify himself or herself to the floor by their footprint, and so can other users at the same time. So not only is it a multi-touch floor, it is a multi-user multi-touch floor. This enables a myriad of uses that have unlimited potential depending on the application of this technology.
But we think it would be cool for applications in gaming.
Future full-body game interaction would be possible with this technology. Perhaps it could show up in a few malls around the world, but, eventually, a home version could be sold that should easily replace those old-school DDR pads. Fighting games could take a whole new perspective while sports and adventure games could get the user more involved than ever before.
Either way, it looks like they got a kick out of making this thing.
[via The Design Blog]