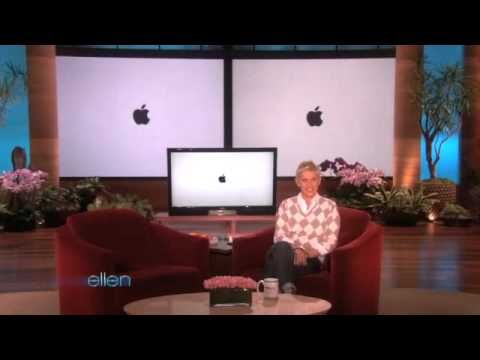 Comedian Ellen DeGeneres has fallen foul of Apple's infamously volatile sense of humor. After posting the above iPhone 3GS commercial parody, Ellen said that Apple representatives contacted her with complaints.
The video shows Ellen attempting to send a text but mistakenly opening Google Maps. She then sends a jumbled text message to her partner, Portia DeRossi before asking someone off camera for assistance.
Apple is notoriously fickle about who can poke fun at it, and apparently Ellen overstepped the mark. It's clear to all that Ellen is poking fun at herself rather than the device, and that the intent is humour rather than insult.
I personally hope that the response to this is more mockery from a wider range of comedians and celebrities. Come on Apple, loosen up!
Source: Apple Insider