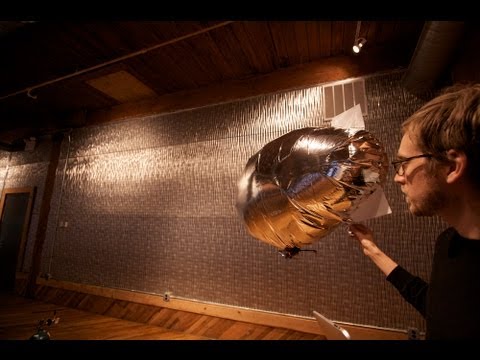 There are two trends that the first half of 2010 will be remembered for: Apple's iPad and privacy invasion, care of Facebook and Google. Surely the killer trend would be the one that combines them both?
An iPad controlled video blimp is a wonderful thing. BreakfastNY has modified a "BlimpDuino" and added a camera and built an iPad app to control the whole shebang.
You can even control the blimp by tilting the iPad, a nice touch. For some reason, the creators also built in some augmented reality, with faces of people seen through the video camera being displayed as Munny characters.
No instructions are provided on building your own, but I wouldn't be at all surprised to turn around and see one of these floating outside my office window with a Facebook logo on the side.
Source: TUAW