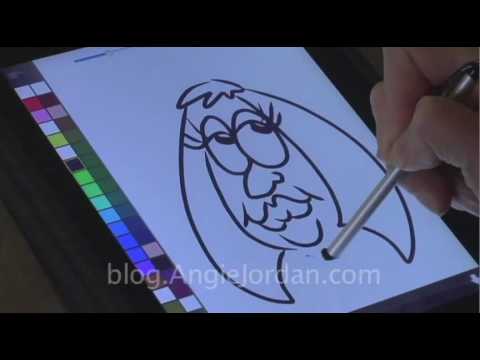 If there is one issue that the iPad has in the eyes of the artist, it is that the device lacks a stylus. Sure, there have been attempts to create a
You should check out the video at the beginning of this article to check out the Pogo Sketch in action on the iPad (the 3-minute mark is when it gets interesting).
From the looks of it, It works as advertised. However, keep in mind that there is no pressure sensitivity like you would get with Wacom tablet products.
Lack of touch sensitivity aside (which is an iPad issue), the Pogo Sketch looks like a fantastic product that artists and creatives should enable artists and creatives to get much more use out of their iPad.