The dorm rooms that are often the most visited by friends are the ones with a fridge, a Playstation, and a Bose stereo. The gadgets and features of the "lucky" kids in the high-dollar dorms are great but they have nothing on BRAD.
Take a few hundred dollars worth of equipment, a good amount of time putting it together, lots of skill and a ton of creativity and you have what Berkeley Engineering freshman Derek Low put together in unit 2, Griffith's Hall room 402.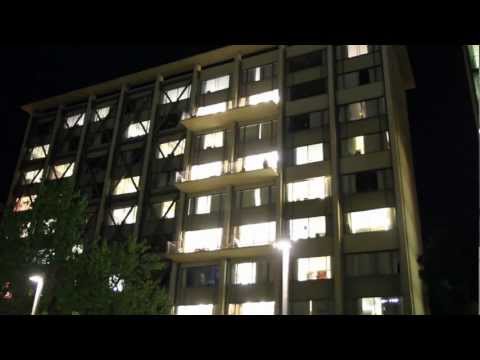 The innovative approach to automation may have a short life, however. Despite keeping in line with housing standards of using tape rather than nails or staples and the fact that an electrician checked Low's handiwork and found no hazards, there was one rule he had to break to make the system work: rewiring the room's light switches.
According to the Chicago Tribune, a residence hall director this week summoned Low to a hearing Friday to explain, as the email said, Low's "vandalism" and other transgressions.
Even if BRAD is evicted, the project has yielded several offers from Berkeley and other labs wanting him to participate in automation research over the summer. Low is considering the offers to stay in the US for the summer instead of returning to his home in Singapore.
Related articles